The Effects of Game Types on Chıldren's Development
Keywords:
Child development, Play, Phisical Development, Cognitive Development, Emotional and Social Development
Abstract
Child development is a complex process. The role of the game is important in this process. Play serves as a tool for children to explore the world, develop skills, and build social relationships. The aim of this study is to examine the effects of game types on child development. Play has a positive effect on children physically, cognitively, emotionally and socially. During play, children increase their coordination, balance skills and muscle strength by moving. In addition, the game contributes to the acquisition of healthy living habits for children. In terms of emotional and social development, play helps children develop their empathy skills. In addition, during the game, children learn to obey the rules and make teamwork. In conclusion; Types of play offer different effects on child development. Dramatic games help children develop their role-playing and storytelling skills. Constructive games allow children to develop problem-solving and logical thinking skills. Physical games, on the other hand, increase children's motor skills and physical endurance.
Downloads
Download data is not yet available.
References
Akaroğlu, G., Nadire, D. A. Ğ., Beserek, S., Selvi, M., & Altıparmak, Ş. (2019). Ebeveyn-çocuk iletişiminde oyunun rolü. Karatay Sosyal Araştırmalar Dergisi, (3), 208-228.
Ayaydın, A. (2011). Çocuk gelişiminde bir oyun olarak sanat ve resim. Elektronik sosyal bilimler dergisi, 10(37), 303-316.
Çelik, A., & Şahin, M. (2013). Spor ve çocuk gelişimi. International Journal of Social Science, 6(1), 467-478.
Egemen, A., Yılmaz, Ö., & Akil, İ. (2004). Oyun, oyuncak ve çocuk. ADÜ Tıp Fakültesi Dergisi 2004; 5(2) : 39 - 42
Esen, M. A. (2008). Geleneksel çocuk oyunlarının eğitimsel değeri ve unutulmaya yüz tutmuş Ahıska oyunları. Uludağ Üniversitesi Eğitim Fakültesi Dergisi, 21(2), 357-367.
Gamze, İ. N. A. N. (2018). Oyun ve tarihsel olarak oyunun eğitimdeki yeri. Ulusal Eğitim Akademisi Dergisi, 2(1), 66-78.
Koçyiğit, S., Tuğluk, M. N., & Mehmet, K. Ö. K. (2007). Çocuğun gelişim sürecinde eğitsel bir etkinlik olarak oyun. Atatürk Üniversitesi Kazım Karabekir Eğitim Fakültesi Dergisi, (16), 324-342.
Özyürek, A., Şahin, F. T., & Gündüz, Z. B. (2018). Nesilden nesile kültürel aktarımda oyun ve oyuncakların rolü. Çukurova Üniversitesi Sosyal Bilimler Enstitüsü Dergisi, 27(1), 1-12.
Pehlivan, H. (2016). The role of play on development and learning Oyunun gelişim ve öğrenmedeki rolü. Journal of Human Sciences, 13(2), 3280-3292.
Tuğrul, B., Menekşe, B. O. Z., Uludağ, G., Aslan, Ö. M., Çelik, S. S., & Çapan, A. S. (2019). Okul öncesi dönemdeki çocukların okuldaki oyun olanaklarının incelenmesi. Trakya Eğitim Dergisi, 9(2), 185-198.
Özer, M., Gürkan, A. C., & Ramazanoğlu, O. (2006). Oyunun çocuk gelişimi üzerine etkileri. Fırat Üniversitesi Doğu Araştırmaları Dergisi, 4(3), 54-57.
Turgut, H., & Yılmaz, S. (2010). Ekolojik temelli çocuk oyun alanlarının oluşturulması.
Ünal, M., (2009). Çocuk gelişiminde oyun alanlarının yeri ve önemi. İnönü Üniversitesi Eğitim Fakültesi Dergisi, 10(2), 95-110.
Vygotsky, L. S. (1998). Gelişimde oyunun rolü.
Yasemin, K. A. T. I. Malatya Geleneksel Çocuk Oyunları ve Çocuk Gelişiminde Oyunun Rolü. AKRA Kültür Sanat ve Edebiyat Dergisi, 8(22), 309-338.
Yayan, E. H., & Zengin, M. (2018). Çocuk kliniklerinde terapötik oyun. Gümüşhane Üniversitesi Sağlık Bilimleri Dergisi, 7(1), 226-233.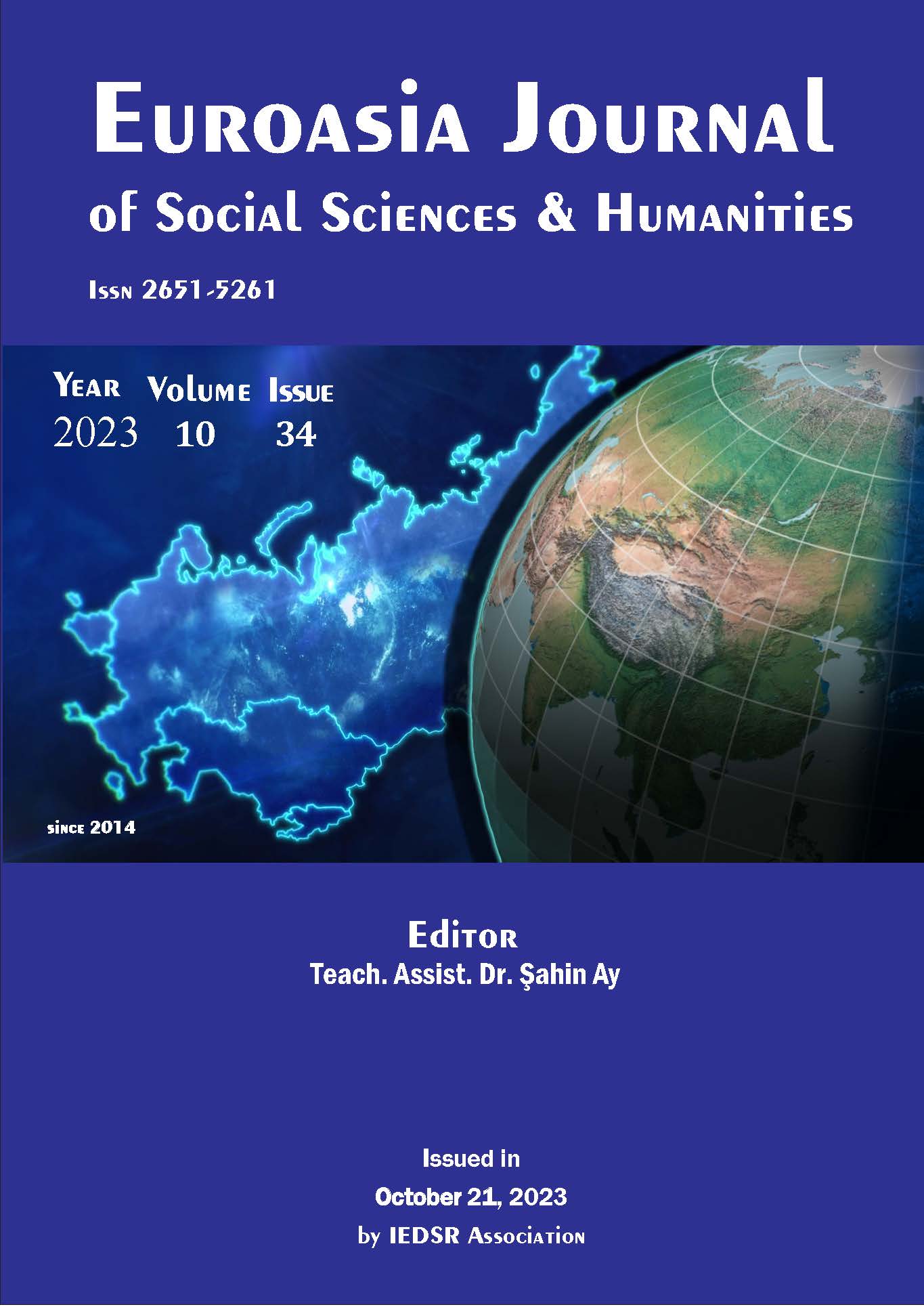 Downloads
How to Cite
Özdemir, F., & Sezaroğlu, H. (2023). The Effects of Game Types on Chıldren's Development. EUROASIA JOURNAL OF SOCIAL SCIENCES & HUMANITIES, 10(34), 169–180. https://doi.org/10.5281/zenodo.10050640
License
Copyright (c) 2023 EUROASIA JOURNAL OF SOCIAL SCIENCES & HUMANITIES
This work is licensed under a Creative Commons Attribution-NonCommercial 4.0 International License.