GERÇEKLİK ALGISINI BOZMAYA YÖNELİK TEHLİKELİ BİR PSİKOLOJİK İSTİSMAR BİÇİMİ: GASLIGHTING
Keywords:
Gaslighting, Psychological Abuse, Psychological Violence, Emotional Manipulation
Abstract
The term gaslighting comes from Patrick Hamilton's play 'Gas Light', staged in 1940. In the game a manipulative husband to takes him to the brink of madness by making his wife question his own truth. After the adaptation of the game in 1944, the term was frequently used to manipulate a person to question their mental health through a number of psychological techniques and found wide coverage in the literature. Gaslighting does not contain any concrete harassment, nor does it provide any evidence to prove. It also does not give any indication of its existence, as it causes the victims to doubt themselves. Gaslighting can be more dangerous than physical violence, both because it is not immediately intervened, and because of its long-lasting effects. It is of great importance to create intervention methods to protect victims, as the consequences of this type of abuse, which can occur at school or in the workplace, often in bilateral relations, can be extremely devastating. The purpose of this review is to provide information about gaslighting, which is a form of emotional abuse that is difficult to recognize due to its insidious functioning, and to raise awareness especially for women about protection from the abuser
Downloads
Download data is not yet available.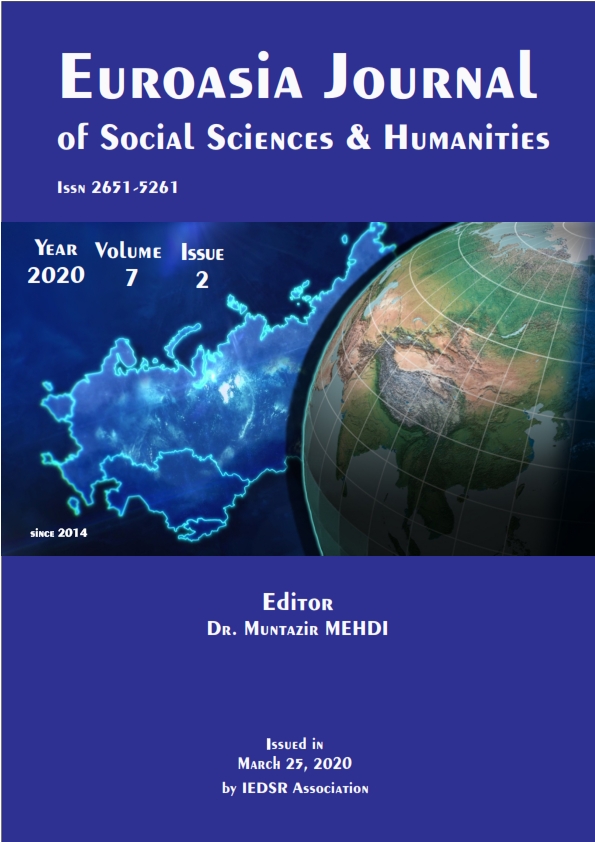 Downloads
How to Cite
DEMİREL, Y. (2020). GERÇEKLİK ALGISINI BOZMAYA YÖNELİK TEHLİKELİ BİR PSİKOLOJİK İSTİSMAR BİÇİMİ: GASLIGHTING. EUROASIA JOURNAL OF SOCIAL SCIENCES & HUMANITIES, 7(12), 8–15. Retrieved from https://www.euroasiajournal.com/index.php/eurssh/article/view/2
License
This work is licensed under a Creative Commons Attribution-NonCommercial 4.0 International License.